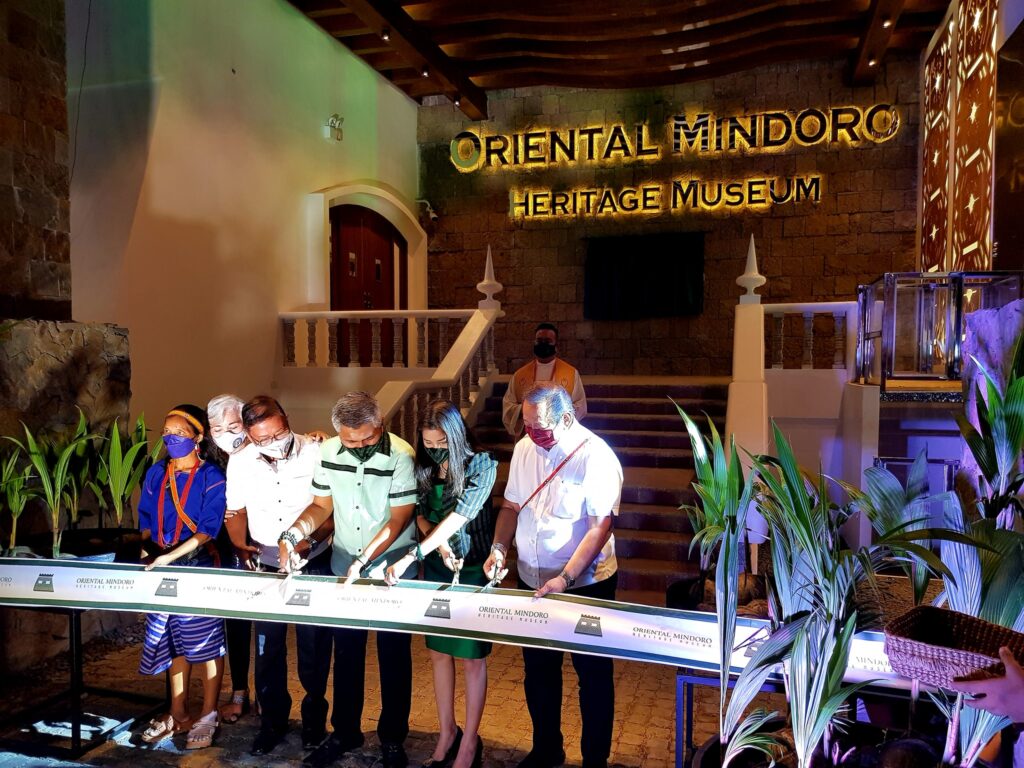 "The best gift that we can give to our province is the gift of HISTORY."
These meaningful words, uttered by Governor Bonz Dolor in 2020 during the groundbreaking ceremony of the Oriental Mindoro Heritage Museum (OMHM), are testament to his burning passion of preserving and promoting the historical and cultural heritage of the province.
It has been a long-time dream of the PGOM to establish a provincial museum that will house the evidences of our colorful history and culture as Oriental Mindoreños. This greatest aspiration comes into fruition exactly a year after its groundbreaking as PGOM, through its Tourism, Culture and Arts Division, opens the doors of the Oriental Mindoro Heritage Museum on November 15, 2021 where it will be inaugurated during the province's 71st Founding Anniversary Celebration.
OMHM, which was funded by the National Government through the General Appropriations Act of 2020, was built at the Old Provincial Capitol of Oriental Mindoro in Brgy. Ibaba East, Calapan City where the Cal-kuta, an abandoned Spanish fortress stands. With a combination of classic and modern designs, its features are inspired by the "MAHAL TANA" theme which highlights the iconic symbols of Oriental Mindoro – Mangyan, Halcon, Tamaraw and Naujan Lake.
The provincial museum offers free admission to Oriental Mindoro residents that will enable them to tour around different sections of the property. As OMHM will serve as the custodian and repository of different symbols and articles of heritage, on display are historical documents, cultural artefacts, evidences of our rich biodiversity, and significant memorabilia collected and collated from different parts of the province.
The Oriental Mindoro Heritage Museum is a true legacy – a great way of better understanding the society and the people that paved the way for the life as we know it today and of celebrating our Oriental Mindoreño heritage and culture. (Provincial Tourism Office, DMSarabia-PIO)