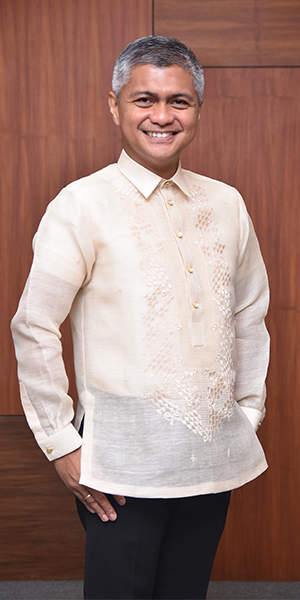 Governor Humerlito "Bonz" A. Dolor.
His humble political beginning as SK Chairman of barangay Adrialuna in Naujan in 1992 paved the way to almost 3 decades of distinguished public service.
He has a penchant for making history and paving new paths for others to follow, with a string of record firsts tucked neatly under his professional belt.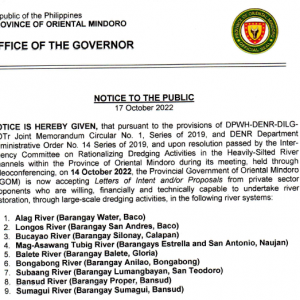 NOTICE IS HEREBY GIVEN, that pursuant to the provisions of DPWH-DENR-DILG-DOTr Joint Memorandum Circular No.1, Series of 2019, and DENR Department Administrative Order No.14 Series of 2019, and upon resolution passed by the Interagency committee on Rationalizing Dredging Activities in the Heavily-Silted River Channels within the Province of Oriental Mindoro …
Climate Vulnerability and Risk Information System (CVRIS)
The Global Green Growth Institute (GGGI) and KOICA, with the collaboration of Senti AI, have created this Climate Vulnerability and Risk Information System (CVRIS)in addition to other projects to support the transition of the Philippines in monitoring climate change, specifically for the agriculture sector.
Discover More in Oriental Mindoro
The richness of culture, the beauty of its places, the wealth of out environment, and the best of its people are infinite sources of out pride as Mindoreños.