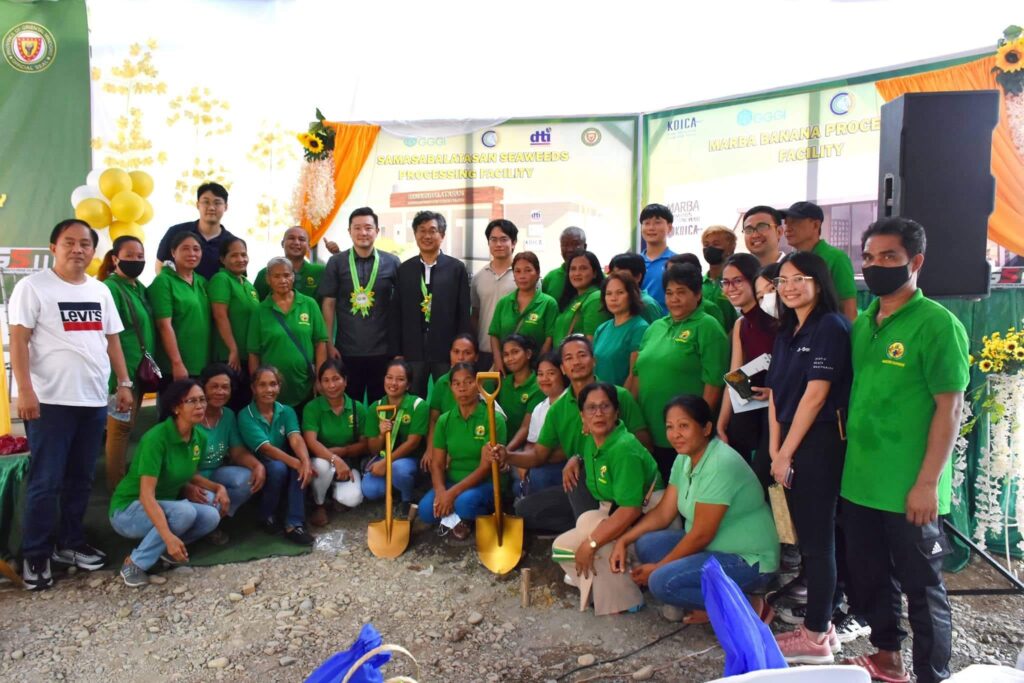 Oriental Mindoro farmers now are looking forward for an economic change in their lives after the Agricultural Products Processing Facilities Groundbreaking ceremonies were recently conducted in municipalities of Victoria and Bulalacao, this province, October 12 and 13.
Oriental Mindoro Governor Humerlito "Bonz" Dolor's representative, Provincial Administrator Hubbert Christopher Dolor together with Global Green Growth Country Representative Juhern Kim, KOICA Country Director Eunsub Kim, Asst. Country Director Takgun Lee and DTI Regional Director Joel Valera led the groundbreaking ceremonies in two municipalities of Victoria and Bulalacao.
Local leaders like Victoria Mayor Joselito Malabanan, Gloria Vice Mayor Rambo Alvarez and Bulalacao Municipal Administrator Gideon Abuel also joined the said ceremonies in their respective local project sites.
The two project sites will serve more than 9,000 members of four farmer associations namely Pakyas Rural Improvement Club (PARIC), Bigaan Agrarian Reform Cooperative (BARCO), Malubay Agrarian Reform Beneficiaries Association (MARBA) and Samahang Manggagawa sa Balatasan (SAMASABALATASAN).
The P38-million projects which targeted to benefit four Micro Small and Medium Enterprises (MSMEs) in the province is part of the Korean International Cooperation Agency Government fund for 'Climate Resilient and Inclusive Agricultural Value Chain' projects that aim to strengthen the province's farmer cooperatives by capacitating them as agri-entrepreneurs, hence, to easily help them to have a better access to global markets.
On the other hand, the building to be constructed in two municipalities including the Provincial Agriculture center to be constructed in the Provincial Demo Farm at Barangay Merit, Victoria is part of the 4-year, US$5million Climate Resilient and Inclusive Agricultural Value Chain project which aims to revitalize the province's micro-enterprises and farmers cooperative through the upskilling of farmer-entrepreneurs while opening new markets for their products.
Furthermore, Oriental Mindoro is fortunate to be the first beneficiary among project beneficiaries in the country to receive the aforesaid GGGI project
Equipped with modern food processing machines, the upgraded and solar-powered MSMEs facilities will enable farmer-entrepreneurs to manufacture the province's major crops such as calamansi, coconut, banana and seaweed into high-value processed food products. Meanwhile, Oriental Mindoro Governor Dolor extended his gratitude to GGGI for giving the PAC project to the province considering Oriental Mindoro is an agricultural one.  He stressed that this project is the fulfilment of the long dream of farmers in the province that their products be developed and upgraded thru modern facilities to increase its value towards earning a higher income. (PPDO, MFDeLeon, DMSarabia-PIO)