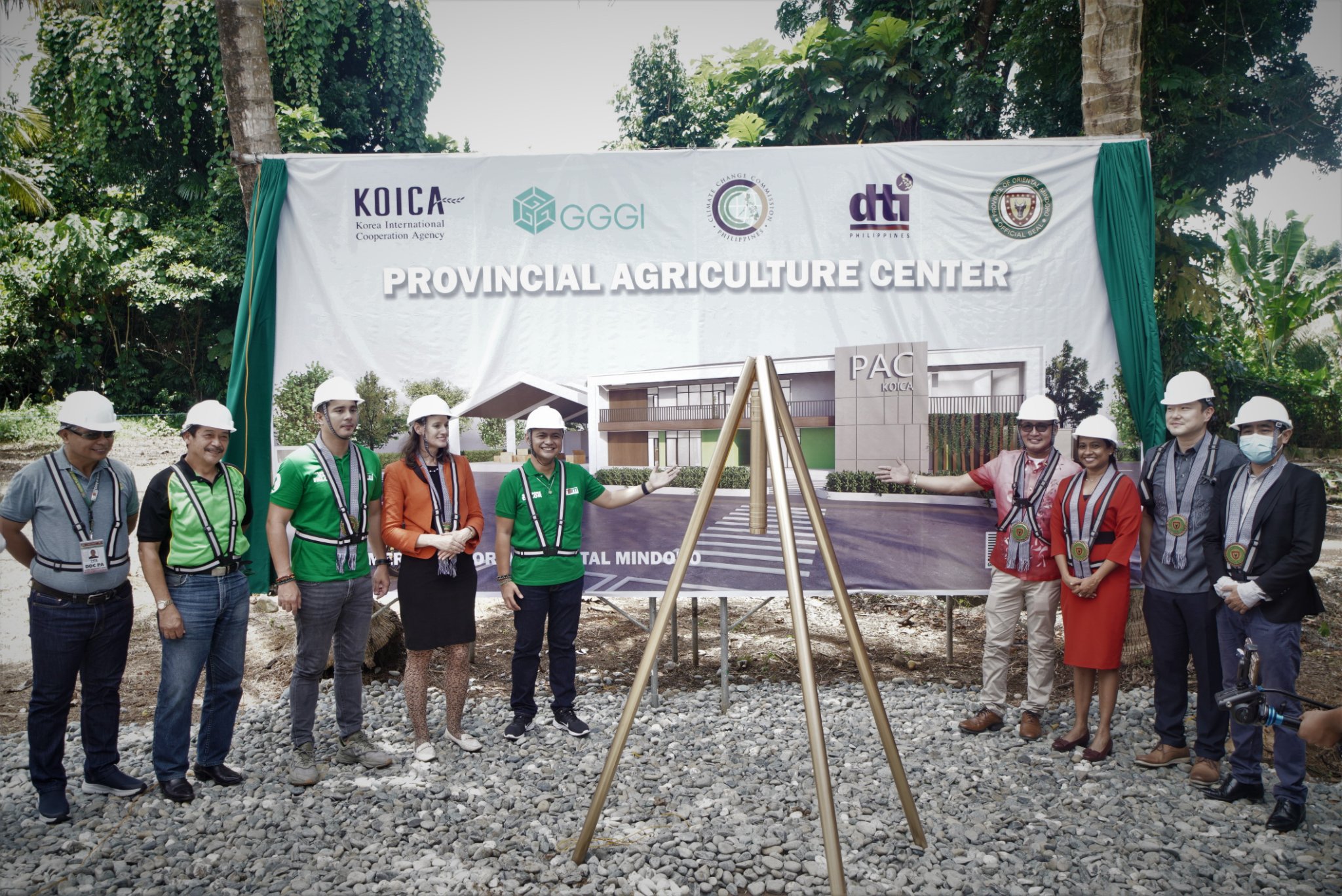 "Oriental Mindoro is one of the major food baskets in the country, that's why we see an opportunity to tap its potential to implement our strategy via this project, designed to provide value chain-wide support for the benefit of smallholder farmers, especially in rural and poor areas."

– Eunsub Kim, Country Director, GGGI
Governor Humerlito 'Bonz' Dolor led the groundbreaking ceremony of the Provincial Agriculture Center (PAC) which will soon be constructed in the vicinity of the Provincial Demo Farm, Brgy. Merit, Victoria on September 7, 2022.
This project is implemented by the Global Green Growth Institute (GGGI) and funded by the Korea International Cooperation Agency (KOICA). The construction of the state-of-the-art building is set to begin this month and part of a 4-year, US$5Million Climate Resilient and Inclusive Agricultural Value Chain project which aims to revitalize the province's micro-enterprises and farmer cooperatives through the upscaling of farmer-entrepreneurs while opening new markets for their products.
GGGI's Deputy Director General Helena McLeod emphasized financing modernization of agricultural facilities to increase their climate adaptive capacity and diversifying crop portfolio to better address the adverse effects of climate change.  Meanwhile, KOICAs key development strategy in the Philippines is to provide agricultural infrastructure and technology and value-chain wide support which will result in higher agricultural household income by strengthening agricultural product value chain.
"In behalf of all Mindoreño farmers, I would like to express our gratitude to GGGI, KOICA and to everyone who made this project possible. Thru the Provincial Agriculture Center (PAC), our farmers will definitely bring their produce in the next level through value-adding technology and state-of-the-arts facilities. which means better source of income, excellent livelihood and better life for their families."
– Gov. Bonz Dolor, Oriental Mindoro
The Provincial Agriculture Center (PAC) will be a 900-square meter, two-storey structure which will cost over P64M and will be partly powered by solar energy. More than just a modern facility, the PAC is envisioned to become a technology-driven incubation hub for local farmers to add value to their agricultural produce. It will also have its own cold storage facility. (DMSarabia – PIO)