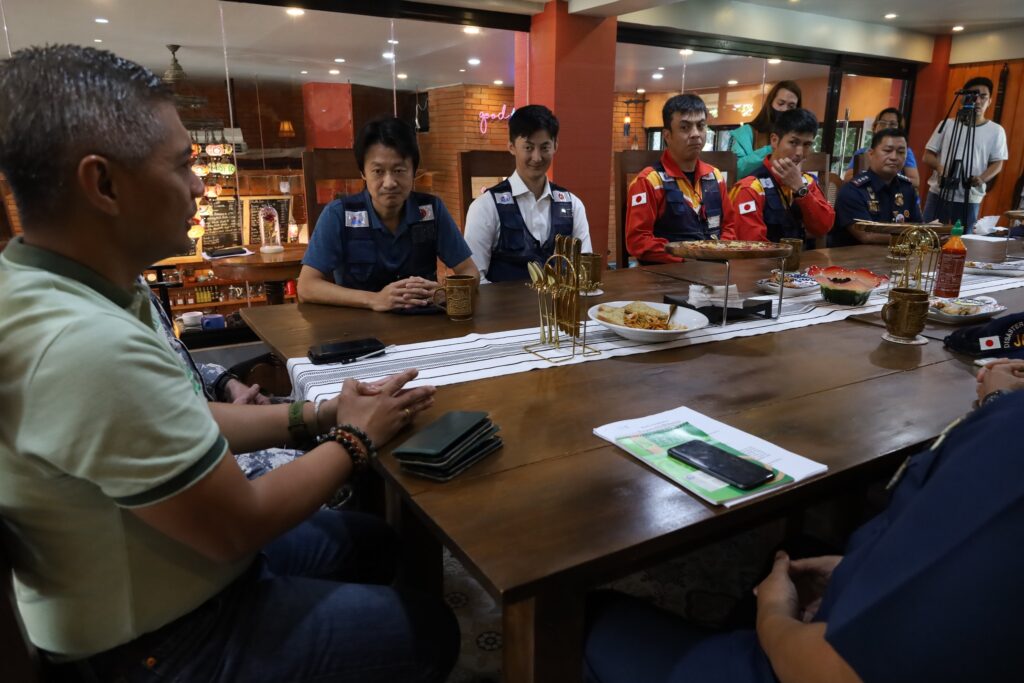 The Provincial Government of Oriental Mindoro through Governor Humerlito "Bonz" A. Dolor extended its heartfelt gratitude to Japan Minister for Economic Affairs Nihei Daisuke and his companions from the Japan Disaster Relief Team who are in the province to provide assistance related to the oil spill that occurred in the province.
The group arrived in the province on March 13 to provide technical knowledge regarding the conduct of coastal clean-up and to share skills and expertise about the incident. They also explained the proper waste disposal of accumulated oil spill on the shorelines of the affected municipalities to prevent the respreading when hightides occur.
The Governor also expressed his gratitude to the representatives of the Office of Civil Defense (OCD) for their immediate support to Oriental Mindoro in the presence of yet another severe challenge that the province is currently experiencing.
While the group assures Governor Bonz of their regular updates on the progress of their technical and professional assistance, they also commend the PGOM and the joint action of various government agencies in handling the situation. PIO-DMSarabia